We're proud to announce the release of shaderMeister, our third commercial product.
shaderMeister allows 3D artists to override surfaces in LightWave3D on a global level for an accelerated workflow, reduced steps and new time-saving techniques for working with ambient occlusion (AO) as well as custom passes.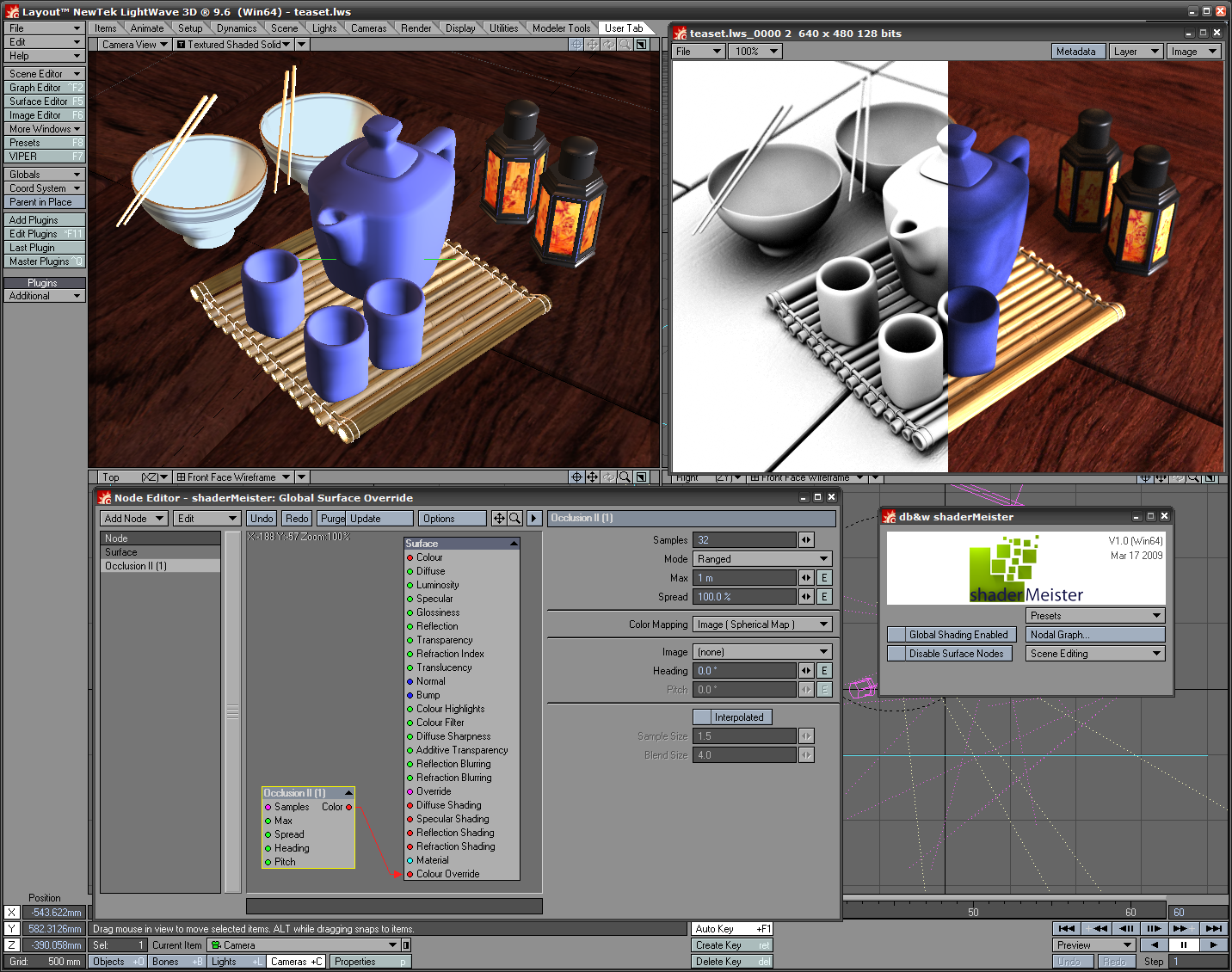 When 3D artists have specific shading requirements, shaderMeister v.1.0 offers an ideal solution for overriding LightWave3Ds surface shading, on a scene-by-scene basis. The Master Handler plug-in manages the global nodal surfacing graph and overrides the LightWave native surface shader, giving artists greater flexibility to create a custom library of shader overrides and presets. The straight-forward workflow in shaderMeister allows 3D artists to work faster, without spending valuable creative time spent on repetitive steps or setting up complex scene changes for rendering.
You can find detailed information on shaderMeister on our product pages.